China, Beijing – The FIRST® Robotics Competition for the 2016 season has been opened, and Analog Devices, Inc. (ADI), the world's leading provider of high-performance signal processing solutions, is fortunate to be a supporter. In the 2016 FIRST STRONGHOLDSM competition, more than 75,000 high school students around the world will complete the design, construction, programming and testing of robots within six weeks under the guidance of adult instructors. ADI not only provides students with sensors for robotic motion and balance, but also tools to simplify data acquisition and signal generation.
Vincent Roche, President and CEO of Analog Devices, said: "ADI's support for STEM education has been going on for a long time and we are delighted to be partners in the 2016 season of the FIRST Robotics Competition. From internships to ongoing financial assistance to technical support. ADI is proud to be able to further enhance its support for the FIRST Robotics Competition, enabling future innovation leaders to take the opportunity to present their solutions that will have a positive impact on people's lives and the world."

This year, Analog Devices donated an easy-to-use tool that is included in the FIRST Student Suite to simplify code debugging and provide basic knowledge of electrical engineering. The company also offers the ADI Gyro Board, which precisely measures motion and rotation to help students better position and walk. In addition, Analog Devices offers an inertial measurement unit that houses gyroscopes, accelerometers, barometers, and magnetometers in a compact, rugged enclosure designed for robots.

FIRST President Donald E. Bossi said: "We appreciate ADI's continued support to FIRST over the years. As the world's leading technology innovator, ADI has made a number of major discoveries that can help motivate and guide the next generation of technology innovators."

At the recent FIRST launching ceremony, the organizers presented the FIRST STRONGHOLD venue to the participating teams for the first time and introduced the details of the challenge. After the young inventors built the robot, their team will participate in one or more regional events (118 games) to test the effectiveness of each robot, the strength of cooperation and the determination of the students. In the FIRST STRONGHOLD Fortress, two Confederates of three robots will attack and defend, break through each other's fortifications, use the pebbles to weaken the other's fortress, and finally capture the fortress. The robot scored by breaking the opponent's defense and sending the pebble to the goal of the opponent's fortress. In the last 20 seconds, the robot can capture it by encircling and boarding the opponent's fortress.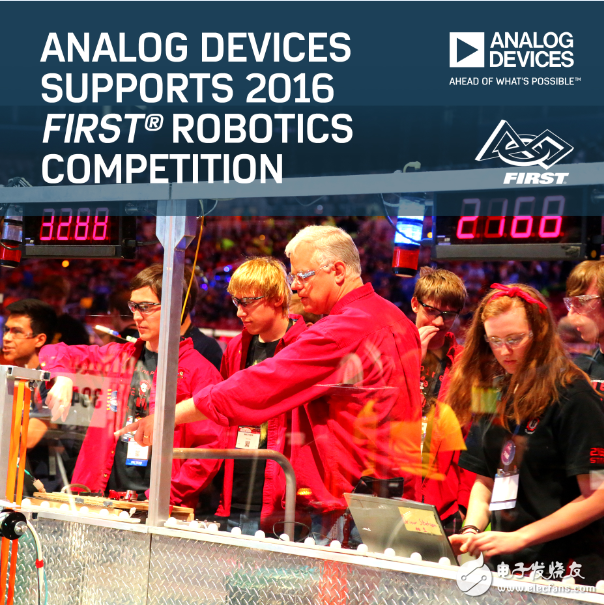 Slimmer and lighter outdoor stage rental LED displays are creatively designed all at the dimension of 500*500, which enables free piece-together. 8.5kg only for each LED display panel, no tool needed during LED screen installation and integrated handle design all bring you great convenience. Every LED Panel is manufactured with CNC auto-machines of high precision so that to guarantee its seamlessness during assembly. Slimmer and lighter outdoor stage rental Led Display is well accepted by many customers as it is applicable for both indoor and outdoor occasion.




Led Large Screen Display,Led Advertising Board,Led Display Signs,Led Rental Outdoor Display

Shenzhen Joy LED Display Co., Ltd. , https://www.joe-led.com