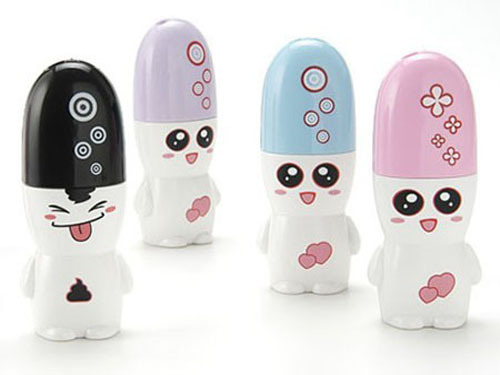 After 90 mother Ms. Sun in the mall to buy infants and young children have doubts, a variety of electric porridge, thermostat milk, hair cutting device to her interest, but see the price, can not help but have questions: " Looks like a small infant and small appliances, 200 yuan is normal, in the end it is not practical? "Experts advise: Infants and children sell well, but not practical, and some quality problems.

Recently, the reporter visited the mother-baby market and supermarkets and discovered that there are a variety of small home appliances designed for babies and children in the mother-and-baby shop, but in large shopping malls, it is difficult to find small home appliances for infants and young children. In the urban area, a maternal and child shop, warm milk, electric porridge, hair cutting device, electric toothbrush and other infant products as many as more than 10 species, covering a wide range of prices more than 100 yuan.

Ms. Zhao told reporters that the children did not like haircuts. Every time they went to the barber shop, they were noisy. And sometimes the hairdresser accidentally hurt the children. He also worried about the hygiene issues of the barber shops at the barber shop. Buy a child hair clipper.

At this time, the salesperson began recommending a hair clipper to Ms. Zhao: "Our hair clipper is only a mobile phone, and it is muted and will not affect the baby. It uses abrasive hair cutting and does not harm the baby's delicate skin. , The workmanship is also exquisite, the knife head is sharp and wear-resistant, and no card is made..."

Reporters searched for baby appliances on Taobao and other shopping sites. They not only had baby milk heaters, sterilizers, but also baby-friendly electric cradle, hair clippers, electric cookers, and complementary food machines. They involved baby clothes, food, and shelter. In many ways, most of these products are labeled as "for infants and young children", and the price is generally higher than that of ordinary household appliances. There are hundreds of thousands of them.

In the interview, the reporter found that most parents buy baby small home appliances are only attracted by the appearance of their cartoon, but after the purchase due to complex operation, single function, practicality is not strong enough to give or discard, and some because of quality problems, select conventional appliances .

Ms. Zhao said that although she had purchased constant warm milk device for the convenience of taking care of children, she also fancy it's cartoon appearance and colorful colors. The rich buttons also add some mystery to the product and she uses it to buy home products. I didn't expect that the specific operation would be more complicated. The Yuesao hired will not be used and the constant warm milk device will be placed.

"There are many small household appliances for infants and young children at home, but there are not many products that have been used now. The 300-million thermostatic milk dispenser has long been used without giving away. The electric porridge can only cook a small bowl of porridge, and the child grows up. It wasn't needed at all. Now it seems that the hair clipper can be used all the time." The citizen Zhao told reporters.

Looks good-looking baby home appliances are mostly businesses to seize the parents to meet the psychological needs of children, the appearance of these infants and young children appliances cartoon production, but the product features are too simple, practicality is not strong, whether it is from practicality or safety, baby Small children's home appliances do not meet the normal consumer psychology. Some parents prefer to buy some unique products in order to love face. It is the consumption caused by psychological comparison. In fact, the purchased products are not practical and cause waste.

The reporter learned that at present, there are only two standards for children's products in China: one is the toy safety standard, and the other is the standard for infant and toddler clothing. This piece of household appliances, there is no relevant national standards, marked with "baby and children" is just a business speculation means. Relevant departments to remind consumers, consumers must not blindly choose the appliance of infants and young children, to be safe when buying the first standard, choose a regular shopping mall, ask for invoices to facilitate rights.

Fabricated steel wire baskets and wire carriers are designed and manufactured using high quality steel tubing as well as sheet metal for the coiling of wire. A solid basket is often used in house for rod break-down and then used subsequently in wire drawing of large stranders for power cables. Wire carriers are used for coiling and packaging wire from wire drawing equipment, and are then used as in-house or shipping packages.
Wire Coiling Baskets
Manufactured from high quality tubing
Heavy duty construction
Heavy duty construction
Various sizes per application
Standard sizes per coiler

Manufactured from high quality tubing
Light-to-heavy duty constructions
Square, clover & star base
Sizes as per request



Looking for ideal

Cable Spool

Holder Manufacturer & supplier ? We has a wide selection at great prices to help you get creative. All the Spool Holders are quality guaranteed. We are China Origin Factory of Spool Thread Holder. If you have any question, please feel free to contact us.

Cable Drum Stand,Cable Drum Jack,Reel Stand,Bobbin Stand

NINGBO BEILUN TIAOYUE MACHINE CO., LTD. , https://www.spool-manufacturer.com