[Text|High-tech LED reporter Gan Qin] With the rapid increase in LED lighting demand, it has driven the expansion of the upstream epitaxial chip field. Sapphire is the most important material for epitaxial wafers, and the demand is also strong. Coupled with the expected consumer electronics sector, the prospects for sapphire are impressive, once again setting off a new round of sapphire investment frenzy.

Judging from this year's situation alone, many companies have added sapphire business. Crystal Optoelectronics released a non-public offering plan in July, and plans to raise 122.145 million yuan for investment in filter assembly expansion projects, sapphire crystal growth and deep processing projects and supplementary liquidity. In August, Jingsheng Electromechanical Co., Ltd. plans to increase its investment in the holding subsidiary Jinghuan Electronics with the same proportion of super-raised funds of 80 million yuan to accelerate the investment progress and investment of the crystalline ring electronic sapphire project.

In addition, some companies have expanded their production. Liu Jingzhe, deputy general manager of Dongjing Bolande, said in an interview with Gaogong LED reporter that the company's monthly production capacity is 150,000 pieces, and it is expected to exceed 250,000 pieces by the end of 2014. Shen Tonghuan, director of Tiantong Holdings' sapphire market, also told reporters that the company's 1.15 million 4-inch sapphire sinking project has been basically completed and its production capacity will be further supplemented.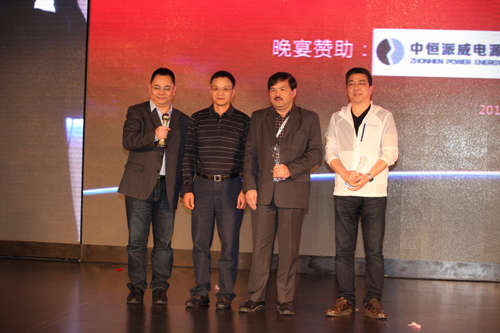 The left one is the representative of Haotian Optoelectronics Co., Ltd.

Previously, Taiwan's substrate occupied an absolute market share in China, and this situation has now been reversed. In recent years, in addition to quality improvement in domestically produced substrates, domestically produced substrates are also highly competitive in terms of supply. Due to the problems of customs clearance in Taiwan, domestic companies have controllable advantages over Taiwanese companies in terms of delivery time. .

In this year's "Oscar" feast of China's LED good products - 2014 (5th) High-tech Golden Globe Awards, the winners of the "LED Substrate" category include Tiantong Holdings, Zhejiang Dongjing Bolant Photoelectric, Guizhou Haotian Optoelectronics. In the end, Guizhou Haotian Optoelectronics won the crown with the new 2-inch square substrate, and Wang Lianghai, vice president of Tongfang, presented the awards to the above-mentioned enterprises.

Haotian Optoelectronics Co., Ltd. is the world's leading manufacturer of large-scale sapphire materials. The company can supply various types of materials such as sapphire crystals, bar stocks, cutting sheets, polishing sheets, etc., to meet the large size LED lining of 2 inches to 8 inches and above. At the same time as the demand for the bottom material, the customer's demand for sapphire windows, lenses, crystals and other materials is met.

Ji Yong, chairman of Haotian Optoelectronics Co., Ltd. introduced that in the process of square substrate processing, there are mainly the following difficulties: crystal orientation control and positioning chamfer processing in crystal rod processing, BOW and LTV control during grinding and polishing, cleaning The granularity control of the process. In addition, in the process of processing, according to product requirements, design new fixtures to use.

Ji Yong said, " Compared with the ordinary 2-inch circular substrate, the square substrate can maximize the MOCVD production capacity, the capacity utilization rate is increased by at least 30%, and the chip cost is more advantageous." The company's current production capacity is equivalent to 2 inches. The substrate production capacity has exceeded 1 million pieces/month, of which 165kg crystal growth furnace accounts for 10%, and the remaining crystal growth furnaces are also 115kg.

For the follow-up company development, Ji Yong said that the company will maintain the business philosophy of synergistic development of LED and non-LED in the future. The current market conditions will make Haotian Optoelectronics confident in the performance of next year.

(LED substrate class Golden Globe winner: Haotian Optoelectronics; nominated for short-listed enterprises: Tiantong Holdings, Dongjing Bolant)

DIY Drone landing Gear, Carbon Fiber Landing Gear For Drone, Multi Rotor Landing Gear,Electric Retractable Landing Gear

DIY Drone landing Gear, Carbon Fiber Landing Gear For Drone, Multi Rotor Landing Gear

shenzhen GC Electronics Co.,Ltd. , https://www.jmrdrone.com