At 8:02 on April 20, an earthquake measuring 7.0 on the Richter scale occurred in Lushan County, Ya'an City, Sichuan Province. As of 13:00 on the same day, the earthquake has caused more than 700 casualties.

After the earthquake, Sunshine Lighting launched an emergency plan, and the Sichuan Marketing Center of the domestic marketing center contacted the distributors in Ya'an for the first time and expressed condolences.

After learning about the large number of tents in the disaster area, 50 tents were urgently dispatched from the Sunshine Lighting Headquarters. On the afternoon of the 20th, the vehicles were loaded to the Sichuan earthquake-stricken area to support the resettlement of the affected people.

RGBW bulbs add RGB colorful light based on the traditional warm light, they are suitable for home, bars and offices. Once turning on the RGB colorful lighting, you can begin the party anytime and anywhere with your family and friends. Users can choose the light mode according to time, scene, mood, and also can adjust the brightness, color temperature and color of the light. Using energy-saving and high-quality LED lamp beads, the light source is stable without stroboscopic, the effective life can be more than 20000 hours. Our LED products can meet global quality standards and pass European testing by TUV Rheinland. Bulbs have certifications such as EMC, RED, LVD, ROHS, REACH, ERP and FCC.




With the exclusive designed 2.4G remote controller, get you off the switch and turn on / off the lights anywhere, one remote controller can set 4 groups, each group is recommended to match up 8pcs bulbs, one remote controller can max control 32 bulbs. This remote controller is suitable for all 2.4G versions of RGBW products under [linkuphome".

The remote control uses colorful touch buttons, the color touch buttons are comfortable and sensitive. The remote controller has the functions of grouping, lighting, brightness adjustment, color light automatic cycle mode, three cycle speeds can be choosed. The wireless control distance is around 20 meters. Low power consumption makes the remote controller only need 4pcs AA batteries, but can be used for two years.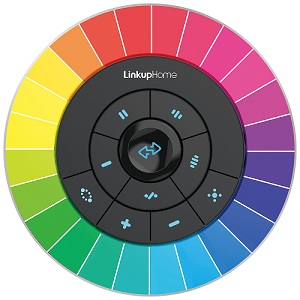 Product Parameters

Description: RGB Bulb with 2.4G Remote Control
Product dimension: Dia66mm * H122mm
Material: PC & Aluminum & Nylon
Working Voltage: 100-240V
Frequency: 50/60Hz
Color Temperature: RGB+Warm White (3000K)
LED Power: 9.5W (710lm)
Base Type: E27/E26/B22
Packing: color box
Warranty: 2 Years
Color box size: 15.3*7.4*7.4cm
G.W. of Unit: 0.22kg
N.W. of Unit: 0.18kg
Certification: CE(EMC,RED), ROHS,FCC
Discreption: 2.4GRF Wireless RGB Remote Controller
Product dimension: 105mm *33mm
Product Net Weight: 150g
Material: ABS & Metal
Battery: 4*AA battery (not included)
Working Power: 6V
Standby Power: 3 mW
Frequency Band: 2400-2483.5MHz/2.4GHz
Control bulb qty: 1-32 pcs
Packing: Each in a color box
Warranty: 1 Year
Color box size: 16.7*14.7*4.5cm
G.W. of Unit: 0.22kg
N.W. of Unit: 0.15kg





Bulb With Remote Control,Remote Control Light,Remote Control Bulb,Remote Control Outdoor Lamp

Ningbo Homey Photoelectric Technology. Co., Ltd , https://www.linkuphome.com