Maybe you once stopped in the rainy streets of Chongqing where the smoke clouds lingered, and you often feel the temptation of spicy hot pot in Chongqing. You have also walked leisurely along the riverside on the south bank of the Yangtze River. However, it is not unusual for you to watch the comet night in Chongqing. On January 16th, the comet night went black to the United States - the LG OLED TV Extreme Star Show continued to the Beijing, Shanghai and Guangzhou stations, and Xi'an Station later to the mountain city of Chongqing. Therefore, LG built a pure black environment and created tranquility. The starry sky gave Chongqing consumers who came to purchase New Year's goods a visual shock and experience of exposure to the Galaxy. At the same time, it also attracted a lot of weekend shopping in the shopping malls of consumers involved in the activities of the starry sky, gathered a high popularity.




The protagonist of this event presented by this visual shock is the LG OLED TV family, including 2015's flagship new models EG9600 and EG9100, EG9200 and other OLED high-end TV products. In the exhibition area, more than a dozen LG OLED TVs seem to hang in the darkness, and they shine in a beautiful and pure light. In addition, the LG OLED TV and 4K LCD TV's on-site comparison area vividly demonstrates the extraordinary charm of OLED TVs.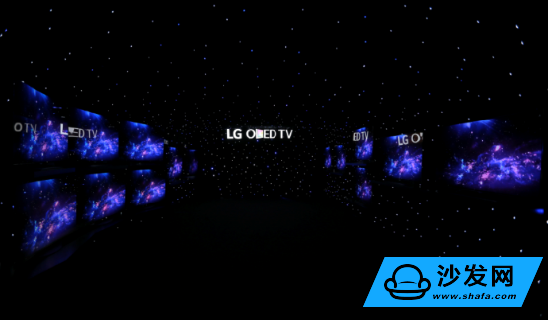 Figure - Comet Night to Black to Beauty - LG OLED TV Extreme Star Show opens in Chongqing




Pure dark night starry sky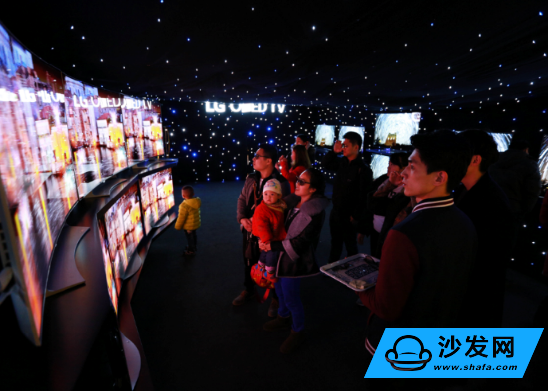 Map - Comet Night to Black to Beauty - Live Experience at LG OLED TV Extreme Star Show




Now let the guests close your eyes and the Sky Show will start immediately. With the voice of the host presenter falling, to the dark environment, a star shines. At the same time, rare astronomical phenomena, stars and constellations are played on the TV screen. LG OLED TV is purely black. The star maps are rich in color and natural and lifelike, as if they were born in deep darkness. This is the side of the 4K LCD TV can not match. The scene of consumers sighed: "It was really a surprise, this is simply my childhood dream I feel that I can reach out to the stars with my hands. The OLED TV really made me an eye-opener. "




Only OLED TVs can show pure black




In the pure black background of OLED TVs, the starry night set off more dazzling, what does the OLED TV display pure black? OLED technology has abandoned the backlight and realized the organic pixel self-illumination, which can be used when playing black screens. Pixels are turned off directly, which achieves a superior black that blends in with the night-like environment. When television broadcasts the images of the stars, consumers who enter the exhibition area are given the impression that they are in the sky and reach out to the stars to chase the moon.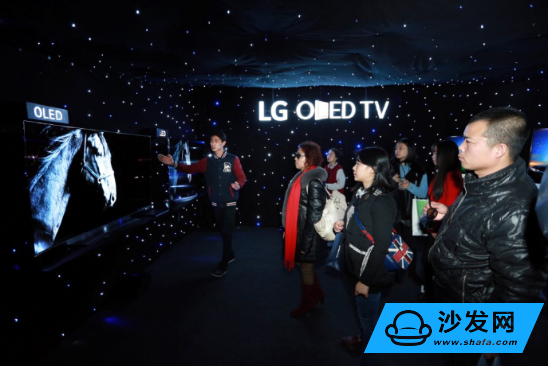 Figure - LG Lecturer explains the difference between OLED TVs and LCD TVs




In this exhibition, LG also has a special display area for LG OLED TVs and traditional LCD TVs, allowing viewers to feel the difference between OLED TVs and traditional LED LCD TVs. Into the pure black environment, when OLED TVs and 4K LCD TVs play black screens at the same time, OLED TVs seem to disappear, and TVs do not feel at all. The side of the 4K LCD TV can clearly see the existence of the fuselage, while glowing gray light. This is actually because most of the traditional LCD TVs have a contrast ratio of less than 5,000:1. In addition, it is impossible to completely block the light from the backlight. The LCD TVs are inevitably subject to the phenomenon of screen halos and light leakage. It is dark gray. "This time, LG's booth layout is truly unique. Through such a comparison, it can be clearly felt that when OLEDs are playing black screens, the TVs can blend in with the background black and disappear. And LCD TVs do have light leakage. The picture is gray, "a consumer who visited the Starry Sky Show told reporters.




In addition to the strength of the panel technology, the LG OLED TV's beautiful appearance is also full of praise from past consumers. The slim body with only two coin thicknesses makes it easier to achieve curved surfaces, giving consumers a more embracing style. Live experience.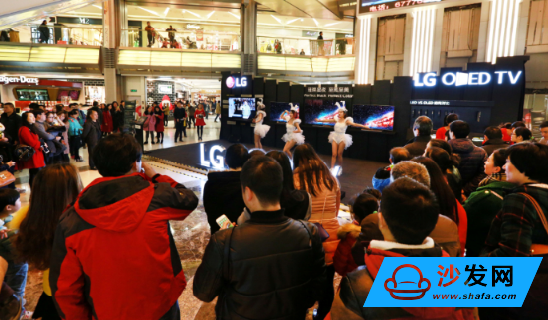 Figure - Comet Night to Black to Beauty - LG OLED TV Extreme Star Show Outfield Highly Popular




Happy New Year is waiting for you




At the event, guests can take pictures of LG OLED TV with pocket cameras and answer the questions on the LG OLED TV quiz task card, get LG exquisite PAD bags and other gifts, and purchase LG OLED TVs on site. , send LG G3 Beta phone. You can see the beauty of the extreme sky and add a New Year's gift.




The LG OLED TV Extreme Star Show event sent a high-ranking OLED TV to allow the Chongqing people to experience the cutting-edge, top-quality TV products at close quarters, not only demonstrating the secret behind LG OLED TVs "to the black to the beautiful". At the same time, it also proved that LG Electronics has made efforts and determination for consumers who continue to meet high quality of life. LG will continue to create a better audiovisual experience for consumers. We are confident in the market outlook of OLED TVs.

About Silicone Swim Cap :
Swim Cap is necessary quaipment for swimming,you need to wear it to protect your ears,hair,prevent water from entering your ears,and protect your hair from water damage.Our swim cap is made of silicone,you can call it Childrens Swimming Hats and Silicone Swim Caps .It's Waterproof Swimming Hat.And it won't take up space.It can not break easily.If you are looking for swim cap,how about our new products like Long Hair Silicone Swim Cap,Fun Silicone Swim Caps, Custom Swim Caps ?Hope can receive your message and start our story!





Silicone swim cap introduction:

1.Product name: Childrens Swimming Hats,Silicone Swim Caps,waterproof swimming hat,Long Hair Silicone Swim Cap,fun silicone swim caps,custom swim caps




2.Place of origin:Guangdong China

3.Color:any pantone color

4.Logo:Printing




5.MOQ:500pcs.

6.Package:1 pcs/opp,customized design is available.

7.Design:Customized/stock

8.Certification:FDA,LFGB,SGS,ROHS,etc.

9.Usage:Use for Swimming and protect hair from water damage.Reduce resistance and make swimming faster




10.Silicone swim cap photos for reference.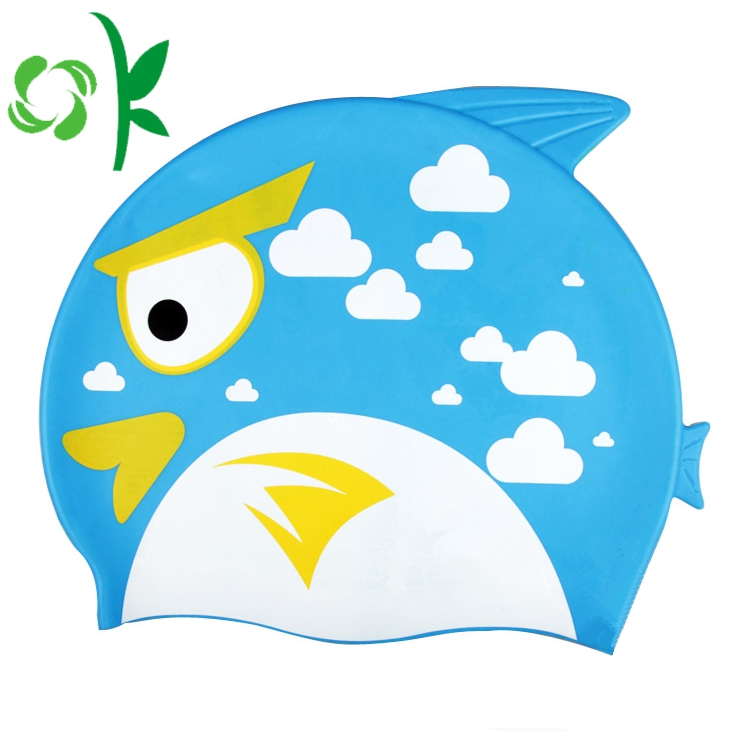 Silicone Swim Cap

Childrens Swimming Hats,Silicone Swim Caps,Waterproof Swimming Hat,Long Hair Silicone Swim Cap,Fun Silicone Swim Caps,Custom Swim Caps

Dongguan OK Silicone Gift Co., Ltd. , https://www.oemsiliconegift.com