• The Security Profile of the next-generation real-time operating system provides full protection for connected devices at all levels.

• Seamless integration of hardware- and software-based security mechanisms from Wibu-Systems.

• By implementing embedded security across its product lines, Wind River continues to demonstrate its strength and determination to adapt to changing security needs.

Wind River®, the world's leading provider of intelligent connected system software, recently launched its Security Profile for its next-generation VxWorks® RTOS (Real-TIme OperaTIng System, real-time operating system). This profile provides VxWorks 7 with advanced security features that protect Internet of Things (loT) equipment, data and intellectual property.

Security Profile for VxWorks provides full protection for connected devices, ranging from startup, operation, data transfer, and shutdown. It also effectively protects intellectual property and prevents plagiarism and deciphering through reverse engineering. The Security Profile implements the following security features:

● Protection startup: During the startup process, verify the binary files of each stage;

● Protect the running loader: prevent unauthorized programs from running, and other forms of code tampering;

● Advanced user management: protect devices, avoid unauthorized access, and enable user policies, permission definitions, and enforcement;

● Network security: Effectively protect network communication by combining the latest Wind River security protocols (such as Wind River SSL, SSH, IPsec, and IKE);

● Encrypted file cabinet: Supports AES encrypted file cabinets compatible with TrueCrypt.

For core security applications, this profile seamlessly integrates with Wibu-Systems' CodeMeter® hardware and software solutions to provide greater security, and interoperability has been tested and verified.

Wibu-Systems CEO and co-founder Oliver Winzenried said: "The most reliable security system should be higher than the attack method, and can keep pace with the times to meet the ever-increasing market demand. The combination of VxWorks and Wibu CodeMeter solutions has a milestone. The significance of protecting networked systems in industrial control, healthcare, energy, transportation and military."

According to Dinyar Dastoor, vice president of product management at Wind River, "As device connectivity becomes more widespread, and more data and high-value IP are stored in it, security issues become more and more important. Security Profile is achievable Complete integrated security features, full protection of equipment and data. Wind River has been helping many companies achieve equipment security for more than 30 years. The launch of the Security Profile once again demonstrates our commitment to providing reliable security in our product lines. Functional determination and ability."

As the industry's leading real-time operating system (RTOS), VxWorks' modular and scalable architecture is widely acclaimed. The architecture separates VxWorks cores from middleware, applications, and other packages for faster fixes, upgrades, and new features. With this feature, the Security Profile can be upgraded to the latest version separately without affecting the core of the operating system or other features during installation.

About Wind River

Wind River is a wholly owned subsidiary of Intel (NASDAQ: INTC) and the world's leading provider of intelligent interconnect system software. Since 1981, Wind River has been a pioneer in computing technology in embedded devices. In today's world, more than 1 billion products have been applied by Wind River's technology. Based on world-class global professional services and technical support and a broad ecosystem of partners, Wind River offers the industry's most comprehensive portfolio of embedded software products. The technology and expertise provided by Wind River enables innovation and deployment of secure, stable and reliable intelligent systems.

Computer Headphones are often used on computer, mainly for call, translation and live broadcast. Most of Compute Headset are with a microphone. Usually there are 2 kinds of plugs or jacks.




One is USB plug, which can be used on both laptop and desktop PC. Another is for 2 3.5mm jacks, which can only be used on desktop PC. There will be a small logo next to the two jacks of the desktop computer. The green circle shape is prepared for the headphone, while the pink microphone mark is for the microphone plug.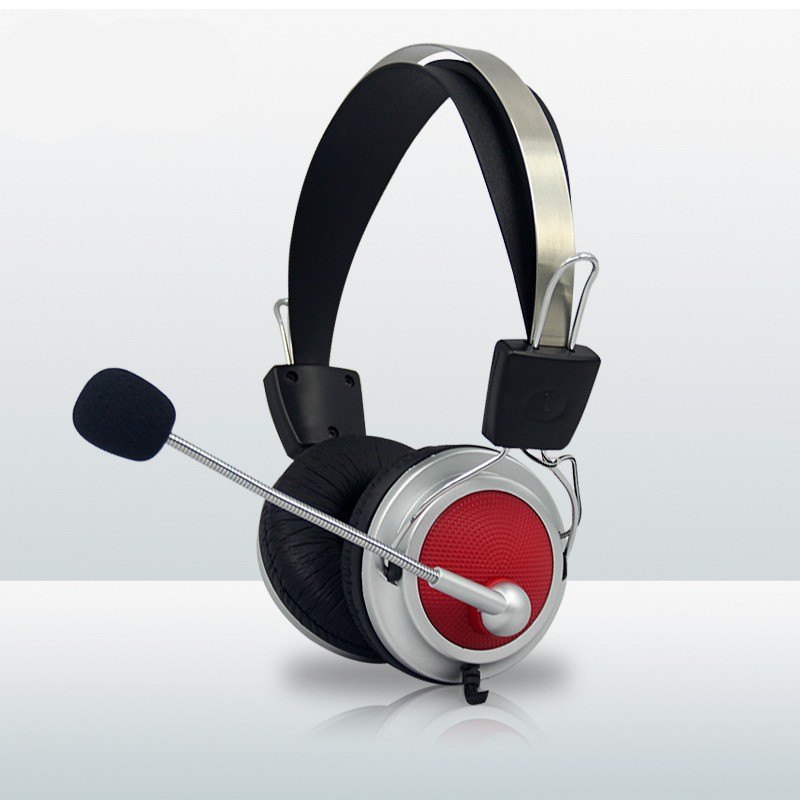 Computer Headphones

Computer Headset,Studio Headphones,Computer Headphones,Computer Headphones With Mic

Shenzhen Linx Technology Co., Ltd. , https://www.linxheadphone.com